Go Mariners!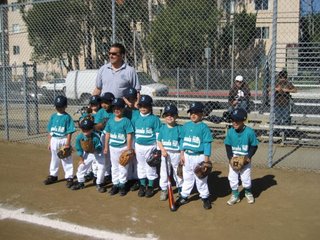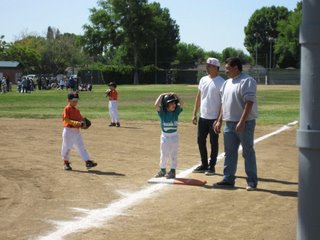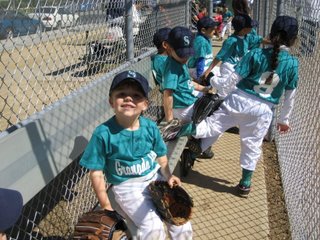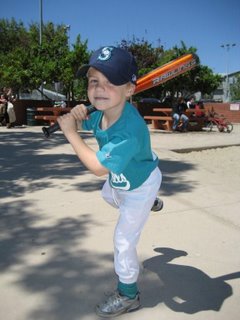 Kyle's T-Ball team, the Granada Hills Mariners, had their first game on Saturday, April 25th.
The game was 3 innings. The closest they got to ending an inning on outs was the first inning, when Kyle picked up a ground ball at second base, and tagged an opposing player on his way from 3rd base to home plate to get the second out.  If a team doesn't get 3 outs, the inning ends as soon as the whole team has gone to bat.
Kyle singled all three times he went to bat, and scored 3 runs.