Day 4
Mazatlan ('Place of the Deer'): Is a thriving commercial seaport and a working city.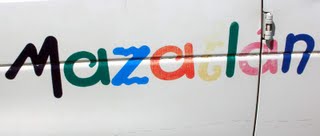 If you enlarge this pic, you'll see hundres of vehicles, parked at the port. Hundreds and hundreds of vehicles are imported to this port for Mexican domestic market while others are shipped overland to United States and Canada.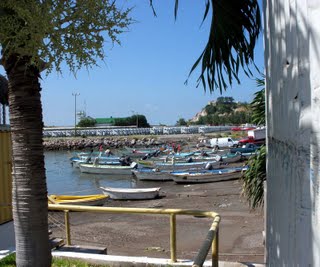 The local Police Department - bikes and motor bikes are the best way to get around town!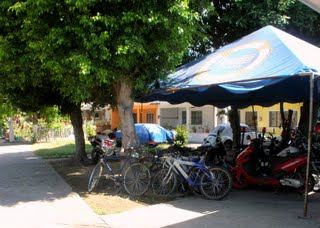 The City, as seen from the ship.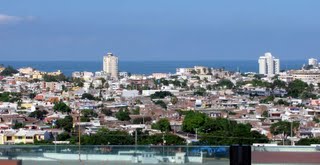 Rugged hills and an island welcome you into the port.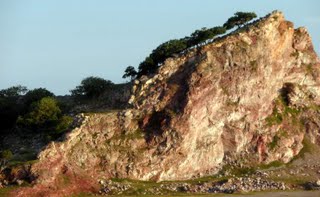 Labels: Mexico October 2009