Day One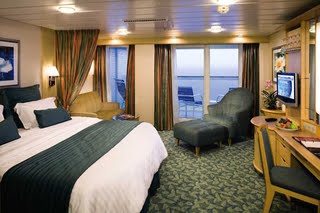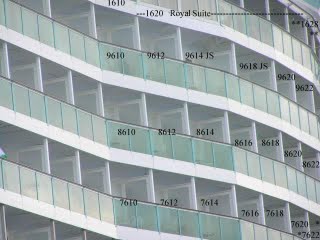 Sunday, Oct 11 - Boarded. Our Cabin is #9618, a Jr. Suite , pretty much midship, 'on the bump'
(the design of the ship 'bulges' out slightly and cabins located there are suppose to be slightly larger and from the balcony you have the ability to see better fore and aft). Great location -- right off the stairs/elevators. We're on deck 9.
First pic is a stock shot of the jr. suite. Then an outside shot showing 'the bump'. Next two I took from our balcony which shows how it bumps out a little bit.
Tomorrow is all day at sea -- so we'll explore the ship. Stay awake, Kenny!

Labels: Mexico October 2009