Day 2-3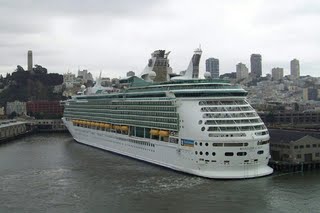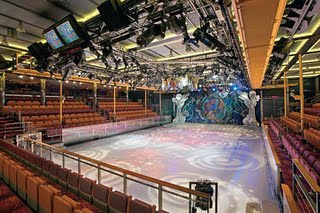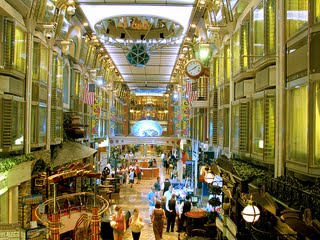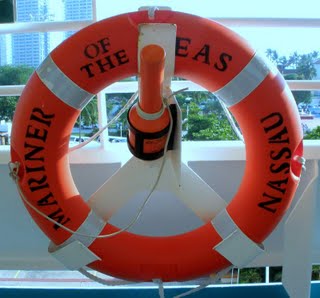 Explored the ship on Monday and Tuesday (instead of going into Cabo on Tuesday, we continued to sail to Mazatlan to avoid storm Patricia. Then picked up Cabo on our return.)

The ship has a rock-climbing wall (no, we didn't), ice skating rink (yes, I did - it's rather small - stock picture above), inline skating track (yes, but didn't last long), minature golf (we're both about equal, not bad actually), sauna/steam room (I last longer than GOUB) along with a full Spa Area (extra $), lots and lots of places to eat (including a Johnny Rockets - 50's style and a 3-deck high main dining room) and casino, along with the usual entertainment. There is a Sports Deck and teen's only center and organized activities for younger folk, too. There are multi pool decks -- including family pools with fun activities and adult pool which is very quiet.

The Royal Promenade (stock pic above) is about 350' indoor mall featuring indoor pubs, shops, cafes, ice cream parlor and bars. The Promenade is 4 decks high with 'atrium-view' inside cabins (shown above in a stock pic) that provide a unique window (unique for inside cabins) that allows viewing down onto the promenade -- which is also where they have parades. There are scenic glass elevators that go up 13 decks.
Last pic is taken from our taxi in Puerto Vallarta of the ship. We were the only ship in town in PV.
Next: A couple of shots from our balcony on Tuesday afternoon when we hit a little rough waters -- it only lasted a couple of hours. Other than that, it was smooth sailing and sunshine the whole trip.




Labels: Mexico October 2009